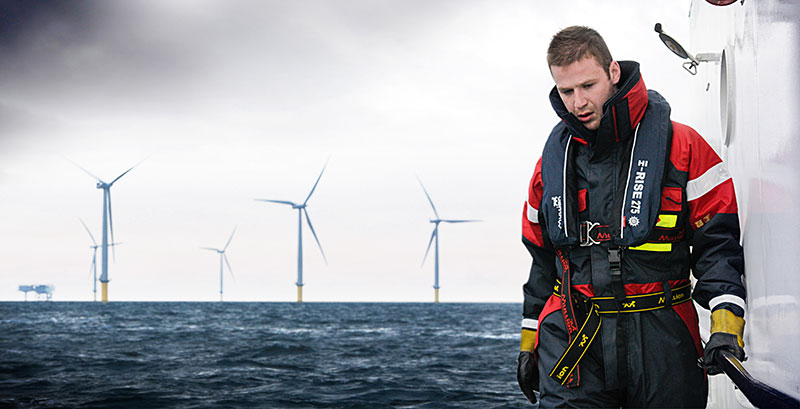 Specialist equipment rental and management services for off-shore and land based wind farm operations in the UK, USA, Europe and Asia is our business.
At Ocean PPE we understand that the management of Personal Protective Equipment can often be time consuming, confusing and costly for you either as an individual contractor or for you as a business supplying contractors. Ocean PPE are here to take the burden away from you or your operation by providing a unique, professional and totally flexible solution, all tailored to meet your own specific PPE requirements.
Unlike other PPE providers our service doesn't stop at the simple provision of supplying the equipment. Ocean manage the whole process, freeing up your valuable time and allowing you to concentrate on the core aspects of your mobilisation/operation, safe in the knowledge that all your PPE requirements are fully taken care of by our knowledgeable and professional team.  We love our work and get a real kick out of solving PPE problems quickly and economically. 
Give us a call or send us a message on the Contacts page to find out just how accessible our service really is, we are sure you will be surprised at how genuinely affordable it is.